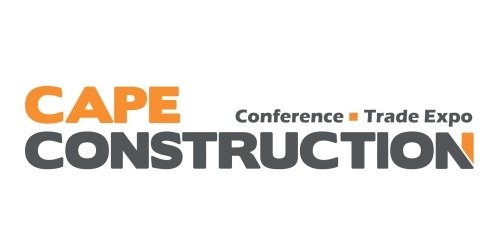 When: 23 – 24 August 2017
Where: Cape Town, Western Cape, South Africa
New in 2017!
Spotlight on the Garden Route Rebuild initiative

Get an update on the progress on the Garden Route Rebuild initiative and the plans for rebuilding the Garden Route
Find out how you can contribute to the Garden Route Rebuild initiative
Get updates on how the local construction market and private sector professionals can best collaborate for the rebuilding of the Garden Route

6 new exhibition zones dedicated to construction, cement and concrete, digital construction, surfaces and finishes, tools and equipment, and Mechanical Electrical and Plumbing (MEP) services
Stakeholder Engagement Forum providing inside access to the Western Cape's provincial government and leaders defining the development pipeline for the region
Free CPD-accredited training programme featuring more than 15 training workshops over the 2 days of the event
The Western Cape's first ever Contractors Corner which will offer free training to small to medium contractors.
2017 Stakeholder Engagement Forum provides inside access to the Western Cape's leaders – Thursday, 24 August 2017 from 11:00 to 13:00.
What will you learn?
An overview of infrastructure and investment taking place across the province
What's in store for the construction sector for 2017/18? Market opportunities and threats to watch out for in the Western Cape marketplace will be highlighted
New business opportunities for construction, infrastructure development and inner city refurbishment in the Western Cape
An update on developmental milestones for the province and progress made towards current developmental goals
Conduct months of business interaction in only 2 days!
The Cape Construction Trade Expo is the ultimate marketing experience for suppliers and solution providers to the construction industry. Boasting over 80 exhibitors, this trade expo plays host to suppliers and solution providers involved in pre-construction, construction and post construction phases of the construction cycle.
Chemicals, tools, equipment, finishes, materials and contracting services suppliers will be on hand showcasing their latest technologies and solutions.