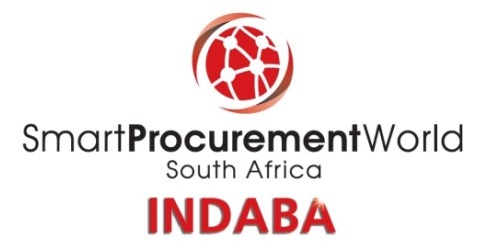 When: 19 – 21 September
Where: Johannesburg, Gauteng, South Africa
South Africa's leading procurement and inbound supply chain indaba
The annual Smart Procurement World conference and exhibition is the ultimate procurement and inbound supply chain conference in South Africa and provides an opportunity for you to meet the buyers from South Africa's top corporates.
Cost containment | Value creation | Building competence
This is a sourcing exhibition where you meet sourcing, procurement, purchasing and buying professionals from both government and the private sector. The exhibition will offer you easy access to procurement professionals ensuring that you can learn more about their requirements and meet their needs.
Why attend?
Skills-focused content: The event concentrate on developing and applying specific procurement and supply chain skills and behaviours.
Industry focus: Our keynote speakers are recognised as industry thought leaders.
Position yourself as an expert: If your strategy is to be the best-kept secret in your business community, you will be missing a valuable opportunity.
Forge New Connections: Meet the people who could transform your business. And transform your thinking. This event represents a unique opportunity to meet some of the greatest minds in procurement.
Learn innovative tactics- Hear new insights for tackling the persistent ethical and integrity concerns in procurement through effective transparent monitoring systems, compliance and supplier management
Find more information at www.smartprocurementworld.com

Buyers from corporate throughout South Africa are invited to visit the expo.
Who visits
Buyers
Purchasing Managers
Municipal Managers
Operations Managers
BEE Managers
Commodity/Category Managers
Who exhibits
Procurement Service Providers (IT, Telecoms, e-Procurement, Contract Management, Spend Analysis, Benchmarking)
Suppliers of Goods and Services (Commodities, Corporate Travel, Cleaning Services, Data Management, Recruitment, Security, Facilities Management, Print Management, Freight & Logistics)
Consultants (Procurement, Supply Chain, Cost Management, BEE & Verification, Business Process Outsourcing, Forensics, Legal, Risk Management
Regulatory Bodies and Interest Groups
Enterprise Development Solution providers
Find out more at www.smartprocurementworld.com

Contact Smart Procurement World